Mit dem Ende seiner Präsidentschaft im Januar 2021, muss sich Trump auch gegenüber Twitter verantworten – und könnte wegen irreführender Tweets gesperrt oder sogar gelöscht werden. Staatsoberhäupter und Kandidaten für ebendieses Amt haben Sonderrechte auf Twitter.
"Twitter's approach to world leaders, candidates, and public officials is based on the principle that people should be able to choose to see what their leaders are saying with clear context. This means that we may apply warnings and labels, and limit engagement to certain Tweets. However, this policy framework applies to current world leaders and candidates for office, and not private citizens when they no longer hold these positions"
Eine Reihe von Trumps Tweets wurden in den letzten Wochen versteckt oder geflaggt, wobei Twitter diese als "umstritten und möglicherweise irreführend in Bezug auf die Beteiligung an einer Wahl oder einem anderen staatsbürgerlichen Prozess" kennzeichnete. Nachdem der abgewählte Präsident sein Amt niedergelegt hat, könnten ähnliche Tweets entfernt werden und Trump für mehrfachen Verstoss gegen Twitters Policy gesperrt oder gelöscht werden.
Am vergangenen Samstag nach 20 Uhr twitterte Trump neun Mal, davon wurden 4 Tweets versteckt und zwei weitere wegen Fehlinformationen geflaggt.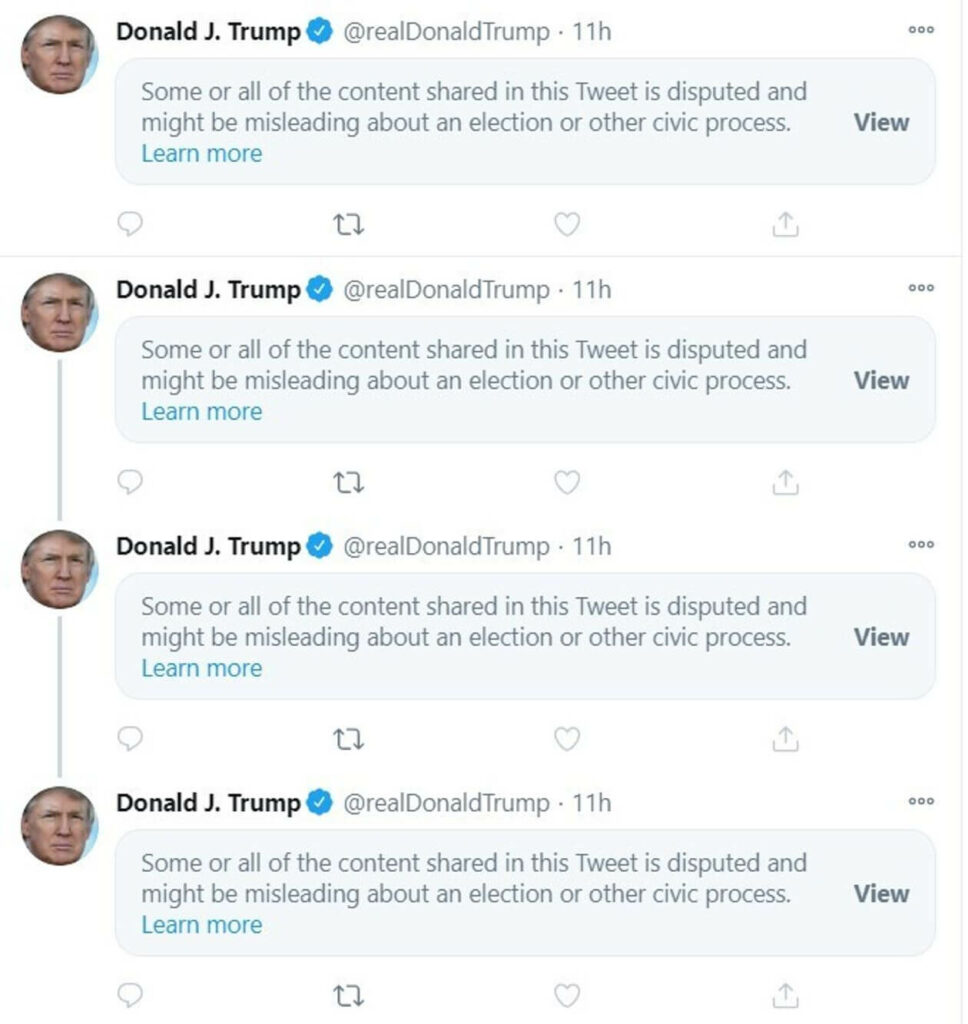 Einer Reihe von Trump-Verbündeten wurden wegen Verletzung der Twitter-Standards gebannt oder dauerhaft suspendiert, darunter Radiomoderator Alex Jones und der ehemalige Stratege des Weissen Hauses, Steve Bannon.